---
ACCOUNTANTS
---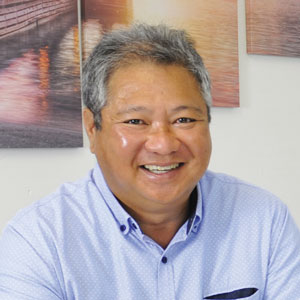 Alan Hong Choy
Owner/Operator
TARGETED BUSINESS SOLUTIONS
Choose an accountant who helps you hit your target.
at Targeted Business Services we help you with the important issues that ensure you hit your business goals.
Here are some of the ways we can help you:
Target Tax Minimisation through Tax Planning and help you understand what you can and can't claim
Target protecting your home and private assets by setting you up in the best ownership structure for you
Target helping you control your cash flow.
Target helping you understand your numbers to achieve your business and personal goals
We also do all the things you would expect an up to date modern accountant would do, like: Cloud Based systems & Xero Gold Partner, End of year Financial
statements & Tax Returns, Bookkeeping & BAS preparation
Ph: 3263 7222
---